Cool Arts Society
Organization Type:
Arts, Culture & Heritage
Address:
Studio 201, 421 Cawston Avenue, Kelowna, British Columbia V1Y 6Z1
Contact:
Elana Bizovie
Website:
http://www.coolarts.ca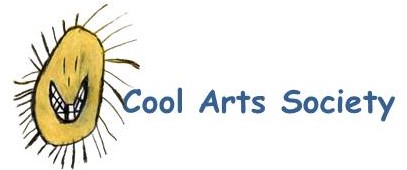 Cool Arts is dedicated to providing fine arts opportunities for adults with developmental disabilities living in the Central Okanagan.
We believe everyone should have the opportunity to express themselves through the arts. We also believe that disabilities should not interfere with this choice.
Our vision is to create opportunities, to make art, to take classes and learn, to be in a supportive fine arts environment, to exhibit or perform, to be part of the larger arts community.
Social Media Links
Cool Arts Society's Volunteer Opportunities
No Entries Found
Contact Cool Arts Society
Get Directions
Studio 201, 421 Cawston Avenue, Kelowna, British Columbia V1Y 6Z1