Farm Folk City Folk
Organization Type:
Other Nonprofit
Address:
PO Box 22316 Cedar Cottage, Vancouver, British Columbia V5P 0E2
Contact:
Alison Love
Website:
https://farmfolkcityfolk.ca/feast-of-fields/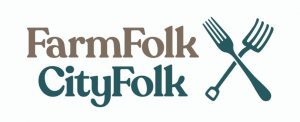 Farm Folk City Folk have been working to inspire and equip people to eat food that nourishes themselves and the planet since 1993.  We are BC's largest and oldest food and agriculture charitable non-profit organization.
Feast of Fields is our annual local food celebration and fundraiser, held each year on a different farm in the Okanagan Valley.  Proceeds raised from Feast of Fields allow us to develop and operate programs that connect, empower, and inspire people to strengthen BC's sustainable food systems.
Feast of Fields is a wandering gourmet harvest festival that strengthens the connections between farm folks and city folks. With a wine glass and linen napkin in hand, guests stroll across farmers' fields, through barns, past tractors, and around chicken coops, listening to live music, and tasting gourmet creations from top BC chefs, farmers, fishers, ranchers, food artisans, and beverage producers.
Social Media Links
Farm Folk City Folk's Volunteer Opportunities
No Entries Found
Contact Farm Folk City Folk
Get Directions
PO Box 22316 Cedar Cottage, Vancouver, British Columbia V5P 0E2